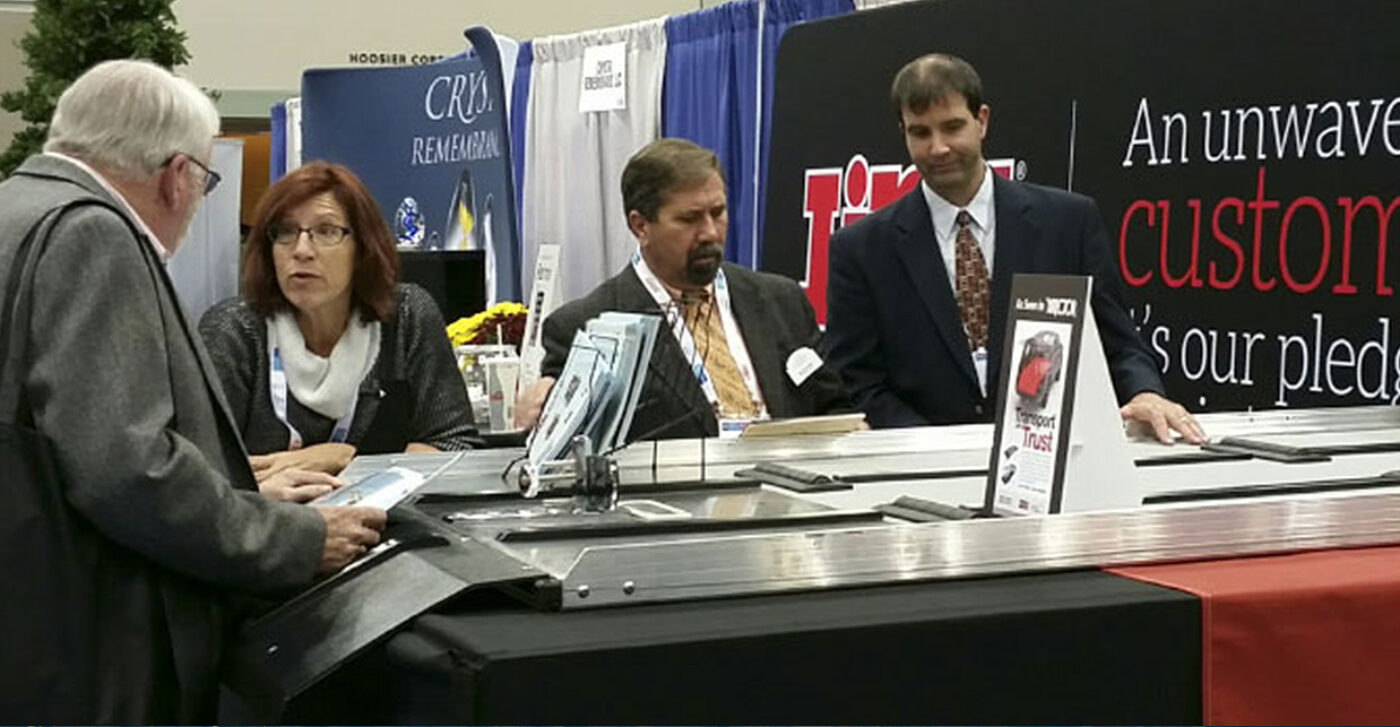 Important Trends at 2015 NFDA
Last week I traveled to Indianapolis along with my colleagues Rick Schouten and Greg Elliott for the National Funeral Directors Association (NFDA) Convention & Expo, billed as the world's largest event for funeral related products and services. The convention featured more than 350 exhibitors, and over 3500 attendees from as far away as Nigeria, presenting the latest in technology and innovative solutions for the funeral services industry.
Link has attended the NFDA Convention & Expo for more than 20 years, showcasing our mortuary and funeral services equipment while providing us the opportunity to speak face-to-face with our customers and gain insights into how to improve existing products and develop new innovations to meet the changing dynamics of the industry.
Trends at NFDA
A few key trends impacting the mortuary and funeral services industry were evident from speaking to attendees. Perhaps the biggest is an increasing demand for cremation services, particularly in Canada, where it currently accounts for approximately 65% of funeral services and continues to grow in popularity. To account for this shift, funeral directors are modifying their operations to offer a wider variety of alternative services such as memorial services and celebration of life ceremonies.
Another prominent trend is the increasing size of containers and air trays to accommodate larger decedents. As the need for larger funeral equipment continues to grow, our challenge is to help customers modify existing equipment and increase the size of our current product line to account for varying vehicle applications.
Funeral directors are also seeing more multiple removals, transfers and pickups for funeral services. With these trends in mind, it offered us a chance to focus on how our latest line of products can help overcome many of these challenges.
What Our Customers Are Saying
It's always rewarding to get positive feedback, and we had many great conversations with existing customers. In many cases, our current customers are our best sales people, as they are often able to explain certain nuances of how they use our products in ways only those other funeral directors and staff can fully relate to. They also appreciate how our products aren't designed for obsolescence, and in many situations our deck systems can be transferred to newer vehicles they have purchased or leased. And while other manufacturers offer entire vehicle packages and expensive vehicle conversions, Link is able to provide budget friendly and economy-size solutions.
Blog Author
Lynn Blake
National Account Manager