Our Continued Commitment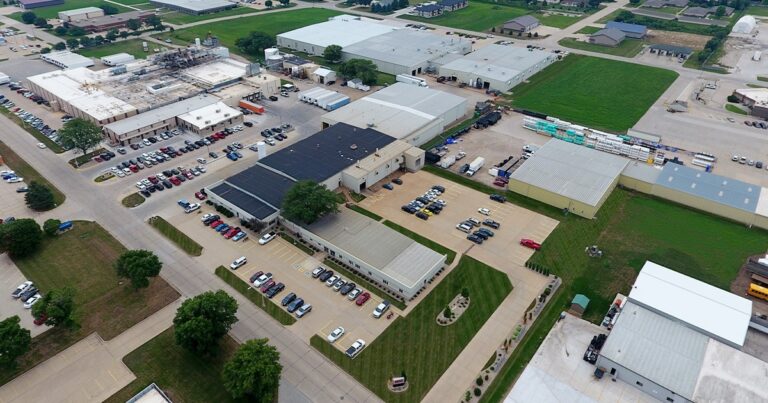 Link is a privately-owned company headquartered in Sioux Center, Iowa. Link started manufacturing mortuary equipment products in 1992. For over two decades, Link Mortuary Equipment has been committed to engineering premium solutions for mortuary vehicles that provide quality, safety, and value for our customers.
As Link's family of products has grown so have our design, development, and manufacturing capabilities. Starting in the early 2000s, Link began to expand its facilities and employ state of the art manufacturing processes. The expansion featured a substantial testing and validation facility. By 2013, Link had added world-class machining equipment to compliment the array of CNC bending centers, robotic welding, and automated laser cutting systems. These investments and more have allowed Link to advance upon our ISO 14001 environmental certification and our IATF 16949:2016 automotive quality certification.
But designing and manufacturing great products is just a small part of Link. Our Midwestern roots and work ethic have resulted in an unwavering focus on our customer in everything we do. It's our passion – and it's what differentiates us. We pride ourselves on going the extra mile to meet our customers' expectations and guarantee their satisfaction. Our expectations are high… but so is the level of communications, feedback, and reward.
Link Milestones Span Over 30 Years
---
1992 - Link acquires Roll-Aide-Extenders and starts manufacturing mortuary transport equipment.
1996 - Link earns initial ISO certification.
1999 - Link releases the DD200, a two-tiered apparatus for transporting multiple caskets, cots, stretchers, or cremation trays.
2000 - Link begins significant transformation toward factory automation with robotic welders.
2001 - Link releases the DD-EX1 to the European Market. The DD-EX1 is a double deck system which fits inside the Vauxhall Movano van.
2003 - Link releases the DD2000 to replace the DD200. The DD2000 was an enhanced double deck which added further weight capacity and safety features to the upper deck.
2004 - Link releases the DD4000. The DD4000 is a two-tiered casket transporting apparatus. The powered upper deck allows a high roof van to transport 4 caskets at one time.
2005 - Link releases the DD-EX2 to the European Market. The double deck DD-EX2 fits inside the Mercedes Vito and Vauxhaul Vivaro vans.
2007 - Link starts construction on Plant 3 in an effort to support continued growth.

2009 - Link opens Applied Technology Center for increased development of specialty engineered products.

2014 - Link releases the SR-75 mini-deck to fit inside Chevrolet Suburban vehicles.
2018 - Link attains IATF 16949:2016 certification.

2019 - Link releases the DD2000-XLC. The double deck was an industry first for accommodating oversized cots. The DD2000-XLC replaces the DD2000.
2022 - Link releases the DD-EX2 to the United States. It is the first double deck for mid-sized vans in America.
---