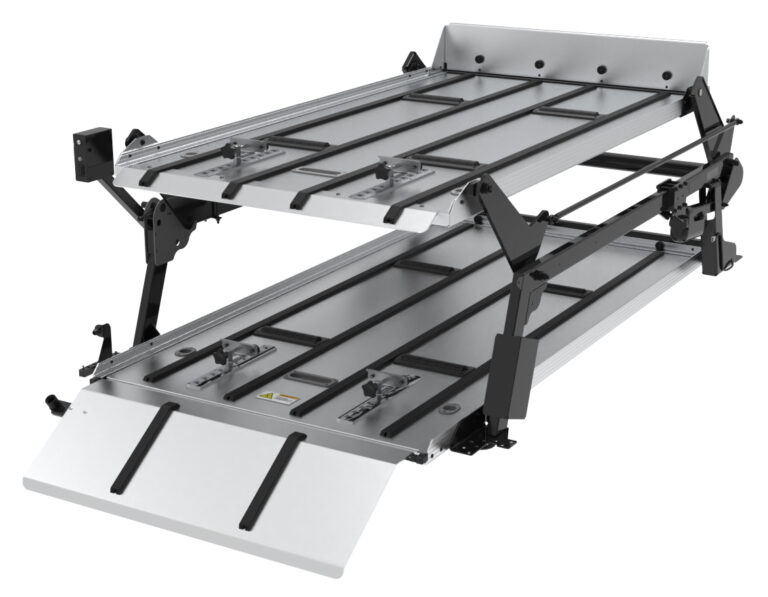 SIOUX CENTER, Iowa, USA (Jan. 31, 2023) — Link Mortuary Equipment, the leader in transport deck systems for the funeral profession, released details today on new enhancements of its popular DD2000-XLC Double-Deck System. Originally introduced in 2019, the DD2000-XLC model doubles the carrying capacity of the Chevy Express, Dodge ProMaster, Ford Econoline, Ford Transit, Nissan NV and Mercedes-Benz Sprinter cargo vans. New features include additional rollers on both upper and lower decks and added bier pin plates.
Link identified marketplace interest in the system modifications through it ongoing voice-of-the customer process, which keeps it engaged in a constant dialogue with industry professionals and front-line workers. The objective is to meet the evolving needs of its customers, first by understanding those needs and second through continuous product improvement.
"Customers using the DD2000-XLC under real-world conditions offered us insights we simply couldn't have achieved otherwise, and the trend toward managing and transporting larger volumes of cremation containers was at the top of the list," said Lynn Blake, national account manager for Link Mortuary Equipment. "The enhanced DD2000-XLC offers unparalleled ease and adjustability for workers transporting remains, particularly those of a larger nature."
Link was the first to introduce a powered double-deck system, and the DD2000-XLC was the industry's first to allow loading of the ever-increasing number of oversized cots. The system accommodates the loading of one standard and one oversized cot or cremation container on each of its two levels, or four standard cots, four cremation containers, two air trays or two caskets when fully loaded.
"We've added rollers to both upper and lower decks to aid in the loading and unloading process of all remains, particularly those in cremation containers, air trays or caskets," said Blake.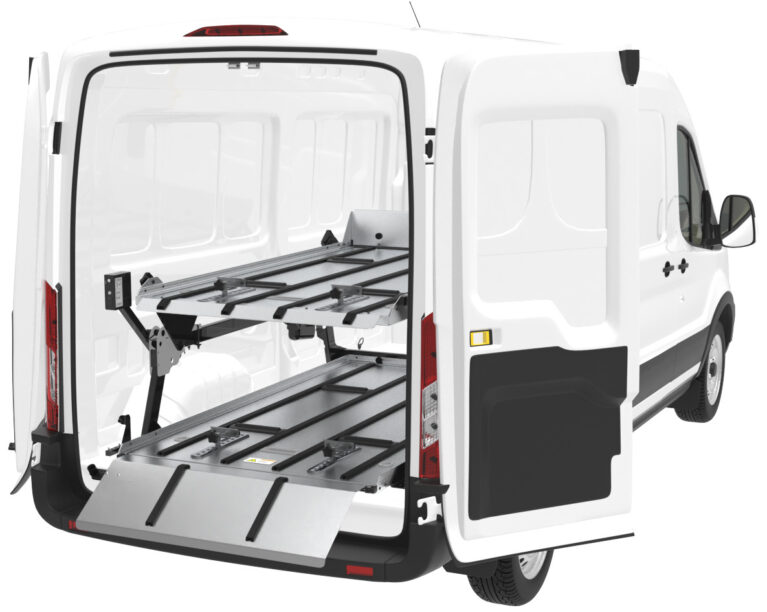 Within seconds, the DD2000-XLC Double-Deck System's electric-powered upper deck can be raised and lowered. Controlled by a switch, the powered deck enables just one person to easily load, transport and unload remains of virtually all dimensions. With its 600-pound load capacity, the DD2000-XLC's upper deck is engineered with a reinforced frame and simplified lifting geometry. It also includes an integrated safety latch, locking it in place and preventing it from lowering, even if both its powered actuators fail.
The DD2000-XLC's two additional bier pin plates specifically address today's increased use of cremation containers, but also aid in securing air trays and caskets. The system fold-down ramp also protects the rear of the vehicle and allows easy access to the decks.
"The DD2000-XLC now offers the ultimate in flexibility in bier pin placement, allowing a single worker to stow, secure and manage different containment formats on both decks," said Blake. "The deck's recessed, cast-aluminum cot cups also assure container stability."
Weighing only 750 pounds, the DD2000-XLC fits vehicles with a minimum wheelbase of 140 inches, and is compatible with 12-volt electrical systems. Professional installation is required.
"As the creator of the first engineered professional transportation solution for human remains, Link has long demonstrated its dedication to the industry," said Blake. "The enhanced DD2000-XLC Double-Deck System will support industry professionals at all levels, as they work to meet and maintain the highest standards of professionalism and integrity while carrying out their duties.
About Link Mortuary Equipment
A division of Link MFG., Ltd., Link Mortuary Equipment develops and manufactures an extensive line of transport deck systems to address the unique needs of mortuaries, funeral homes, crematoriums, cemeteries, coroners, medical examiners, morgues, donor programs, medical institutions and the U.S. military. Link is a American-based, ISO 14001: 2015 (EMS) certified company. Link is a worldwide leader in manufacturing transport deck systems for SUV, vans and coach vehicles.
Link is a registered trademark of Link Mfg., Ltd.