SIOUX CENTER, Iowa, USA (April 14, 2022) — Link Mfg., Ltd., has officially opened a 50,000-square-foot Plant 4 manufacturing and training facility in Sioux Center, Iowa. The facility will help Link accommodate its recent growth in manufacturing capabilities, engineering, and sales.
"The new Sioux Center facility reflects the growth and momentum Link has continued to enjoy," said Jim Huls, president of Link Manufacturing. "Link's strategic focus helped drive our expansion initiatives, and these new spaces will enable us to comfortably manage the positive impact as we continue our 42-year evolution."
Link's campus in Sioux Center is now the manufacturing core for all of the company's products. Targeted sectors of the building are temperature controlled, which is critical for precision manufacturing.
The light manufacturing space also offers Link the broad flexibility of being able to configure new manufacturing cells for other products as the need arises. The new Plant 4 will also serve as Link's new consolidated shipping and receiving hub, continuing to leverage Iowa's location near the geographic center of the country and thus major transportation corridors.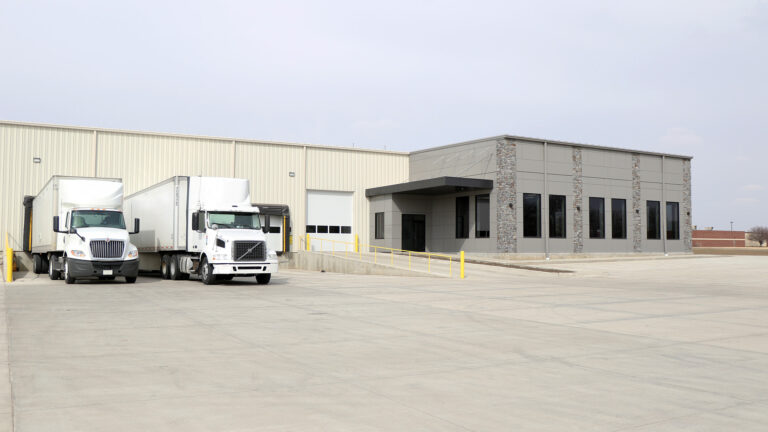 "Our new 'Synergy Team Room' is also located in Plant 4 and will be used for large company gatherings, corporate events, for continuing education and for new employee onboarding," Huls said. "And we've been doing a lot more onboarding lately, with the addition of 50 new local staff in association with and in anticipation of the Sioux Center Plant 4 opening."
Link products are available and can be ordered through Link's nationwide network of dealers. For more information on Link products or to find a dealer, please call (800) 222-6283

About Link Mortuary Equipment
A division of Link MFG., Ltd., Link Mortuary Equipment develops and manufactures an extensive line of transport deck systems to address the unique needs of mortuaries, funeral homes, crematoriums, cemeteries, coroners, medical examiners, morgues, donor programs, medical institutions and the U.S. military. Link is a American-based, ISO 14001: 2015 (EMS) certified company. Link is a worldwide leader in manufacturing transport deck systems for SUV, vans and coach vehicles.
Link is a registered trademark of Link Mfg., Ltd.